A Le Mans-winning race car, for the street.
BY CHRIS PERKINSPUBLISHED: FEB 27, 2016SAVE ARTICLE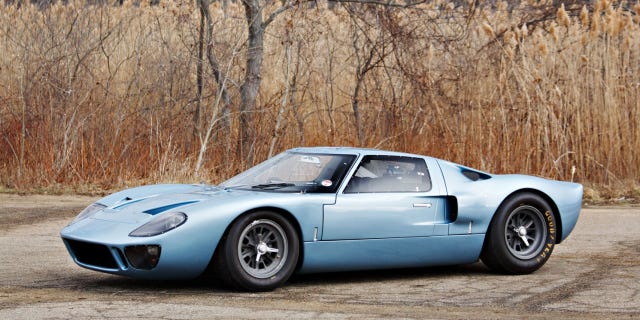 GOODING & COMPANY/BRIAN HENNIKER
Back in the 1960s, if you wanted to race in the GT class at the 24 Hours of Le Mans, you had to build at least 25 road-going versions of your race car. That was a pretty great rule because it gave the world cars like this, the Ford GT40 Mk I street car. This 1966 example will be auctioned at Gooding & Co.'s Amelia Island event next month, where it's expected to fetch over $3 million.
Ford built 31 GT40 Mk I street cars, seven of which were used as dealer promotional cars. This was one of those dealer cars until it was sold to a man in Texas in 1967. From there, it changed hands many times and underwent many repaints, though it was only driven sparsely. It was fully restored in 2009 and returned to its stunning original color of Azure Blue.
How much is a Ken Miles GT40 worth?
A Ford GT40 MkII that finished third at the 1966 Le Mans 24 Hours is to be auctioned by RM Sotheby's and is estimated to sell for up to $12million. Part of Ford's first win at the prestigious 24-hour race, this car was classified third in the manufacturer's now legendary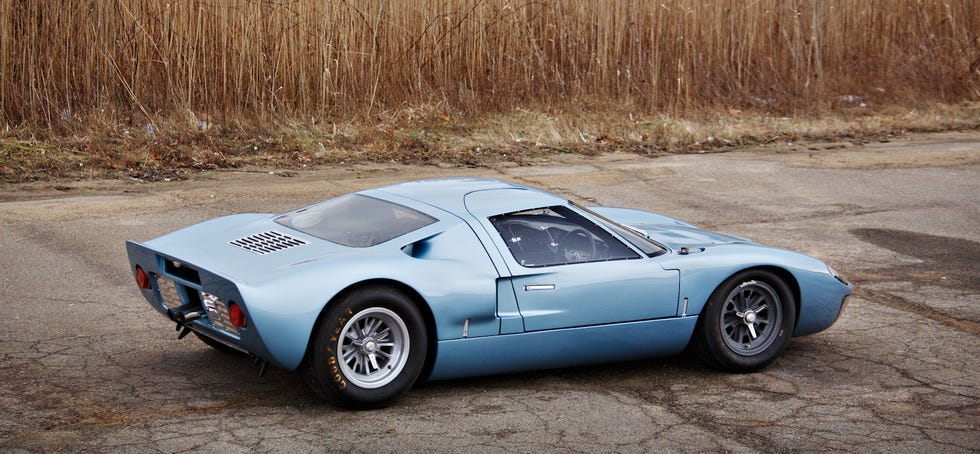 GOODING & COMPANY/BRIAN HENNIKER
As it sits right now, this GT40 has a little over 3000 miles, which seems like a bit of a shame. I certainly hope the next owner puts some miles on it, but considering its considerable value, it's understandable why they wouldn't.
Its 289 cubic inch V8 reportedly produces 390-hp and looks stunning with quad twin-choke Weber carburetors and the GT40's iconic headers. Power is sent to a five-speed ZF transaxle and four-wheel disc brakes help bring this car to a stop.
Based on its reported cost of $400,000, you could have eight new Ford GT's for the price of this old GT40, but the older car is a certifiable legend. It's also lot cheaper than a Ferrari 250 GTO, and unlike the GT40, the GTO never won Le Mans outright.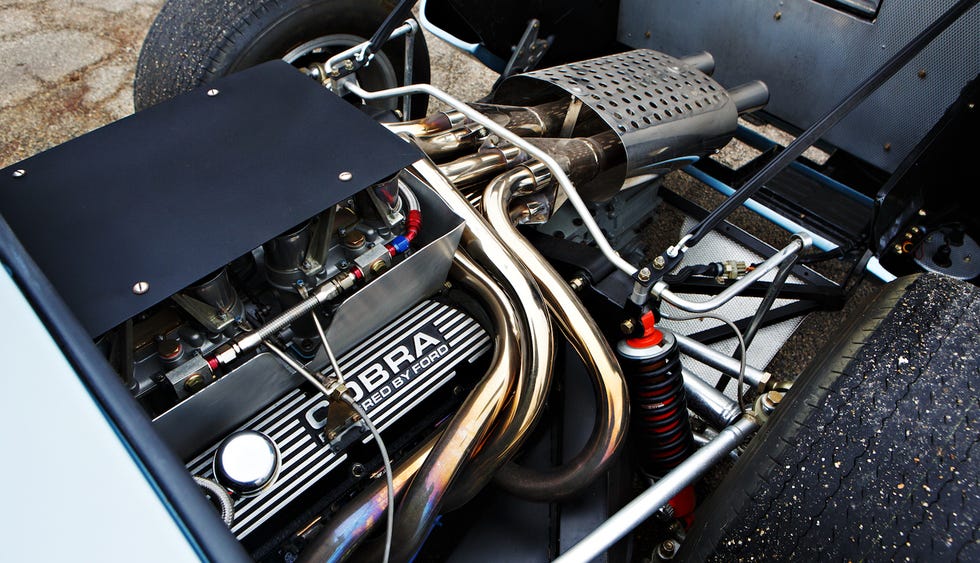 GOODING & COMPANY/BRIAN HENNIKER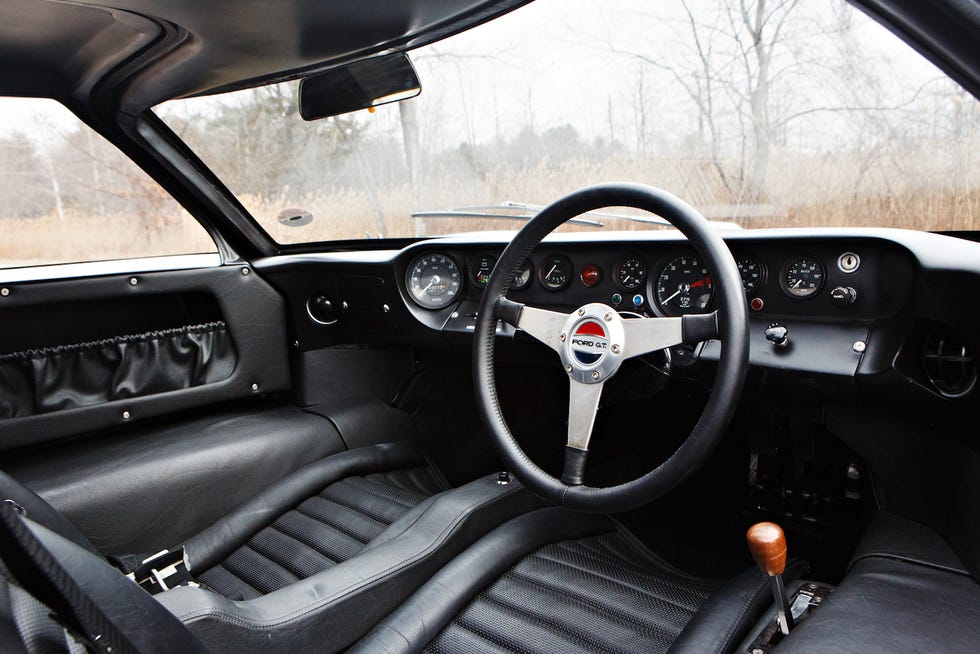 GOODING & COMPANY/BRIAN HENNIKER

SENIOR REPORTER
A car enthusiast since childhood, Chris Perkins is Road & Track's engineering nerd and Porsche apologist. He joined the staff in 2016 and no one has figured out a way to fire him since. He street-parks a Porsche Boxster in Brooklyn, New York, much to the horror of everyone who sees the car, not least the author himself. He also insists he's not a convertible person, despite owning three.