I have one of these and would like to sell it click here
Lot 1382 – It was Road & Track who referred to piloting a Shelby Cobra as "driving at its brightest," this car being no exception. Noted for its pivotal role in the early days of Shelby American, CSX 2032 – more commonly known as the "Lance Reventlow Cobra" is a true one-of-one. Invoiced to British-born American entrepreneur,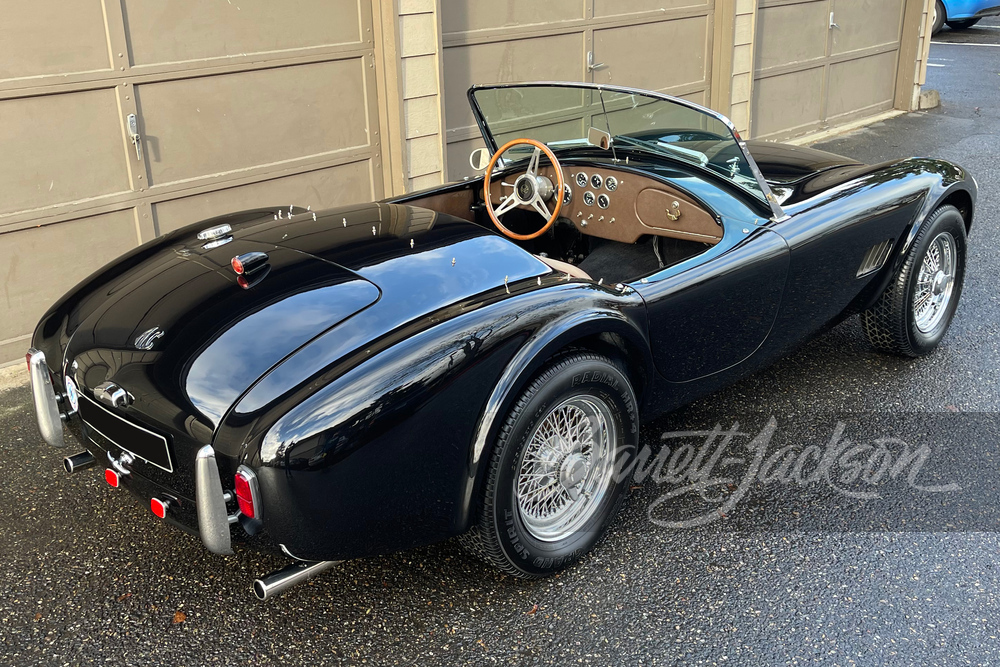 racing driver and heir to the Woolworth fortune Lance Reventlow on January 2, 1963, CSX 2032 represents an important chapter in Carroll Shelby's enduring legacy. As the 32nd Cobra scheduled for production CSX 2032 was one of only 73 Cobras fitted with the early 260ci Hi-Po V8 engine. Delivered in white with a red interior, the Cobra was highly optioned having been ordered with nearly all factory available competition items. T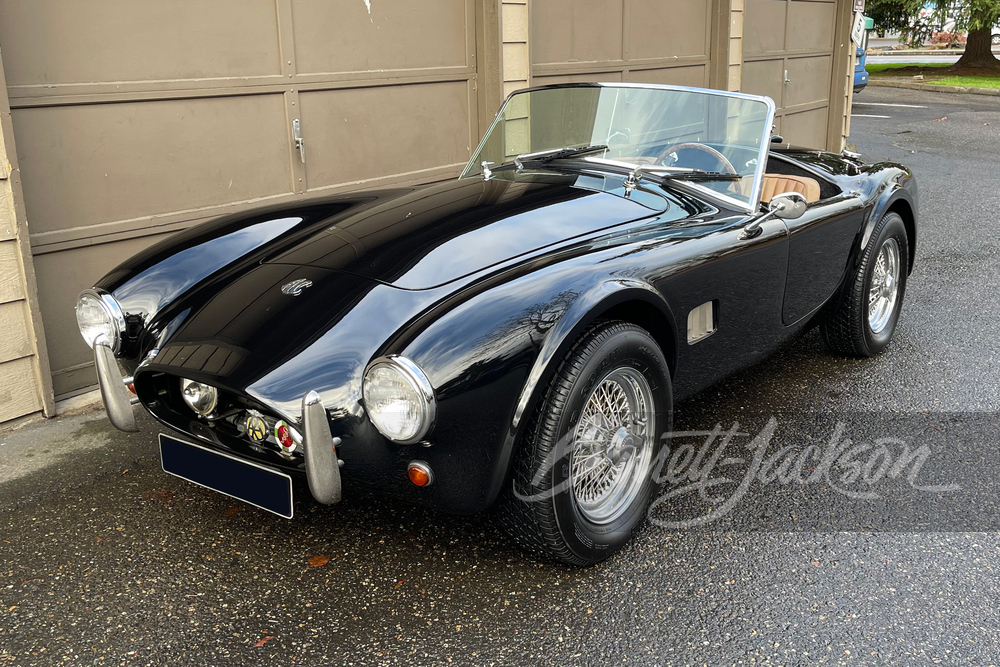 he sole exception being the Halibrand "kidney bean" alloy knock-off wheels. The car was also optioned with bumper guards, wind wings, sun visors, safety belts and other items more commonly found on road going Shelbys. As indicated in the World Registry of Cobras & GT40s, "Reventlow may have simply decided to order a Cobra with as many available options as possible in an effort to lend financial support to his friend Shelby." As long-standing friends, Shelby and Reventlow had raced together on numerous occasions. Reventlow, owned Scarab, an American racing constructor noted for being the first American outfit to venture into the open wheeled world of Formula 1. Based in Venice, CA, Scarab employed engineering genius Phil Remington as chief engineer as well as famed racing driver Ken Miles. In June 1962, Reventlow ceased operations of Scarab's racing endeavors and leased his shop and manufacturing facility to Carroll Shelby for use in developing and building the Shelby Cobra. Included in the sale of this historic Shelby Cobra is the first original rent check that was given to Reventlow Automobiles Inc. on August 15, 1962. This check as well as CSX 2032 repre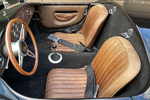 sents the business relationship that Carroll Shelby shared with Lance Reventlow. Wonderfully documented CSX 2032 boasts a storied history all its own. The car traded hands through a number of high-profile collectors and in the late 1970s (1977-1978) was campaigned as a winning race car. In its current configuration the car is powered by a Bob Prouty built 289ci V8 engine built to Hi-Po specifications. During its days as a racer, the fenders were flared to accommodate larger wheels and tires. Although several upgrades and modifications have been added, all parts and components are proper and correct Shelby Cobra parts and CSX 2032 still maintains its original body, frame and chassis. The car currently presents in black with solid white roundels adorning the side and yellow stripes over the front fenders. This 1962 Shelby Cobra CSX 2032 is one of the most important cars to the legacy of all Cobra's built and all Shelby's still being built today.