TOTAL PACKAGE: A 427 Cobra With All The Right Stuff For Street Or Track
Written by independent automotive journalist Roger C. Johnson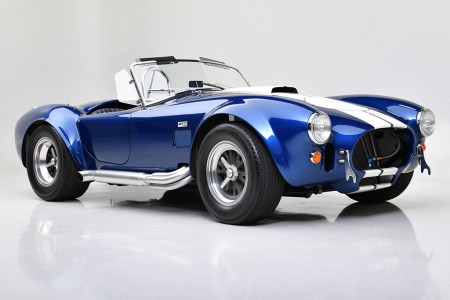 A bone-stock, unmodified Shelby Cobra is genuine treasure, but the truth is, most Cobras led very interesting lives. They progressed from street to track to show field and back again, usually modified along the way to best suit their new environment.
The 1967 Shelby Cobra 427 featured here (Lot #1397), which will be offered with No Reserve at Barrett-Jackson's Scottsdale Auction, January 22-30, is one such car. It has a lot of stories to tell. Billed to Shelby American on December 14, 1966, CSX 3356 was originally sold by Paradise Ford of Scottsdale, Arizona, in 1967. Straight from the factory it was red with a black interior and powered by a 427 cubic-inch side-oiler V8 engine with a single 4V carburetor.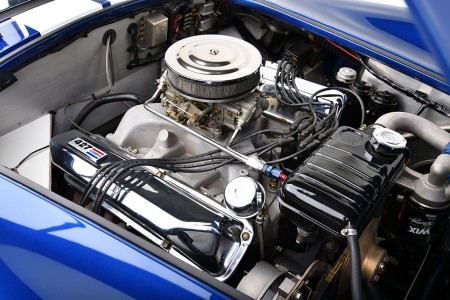 In the early 1980s it headed east to Texas, where it passed between Shelby enthusiasts in those heady early days when people were beginning to appreciate the collectibility of a 427 Cobra. CSX 3356's trail picks up in California in the 1990s, where it received a full restoration from Mike McClusky.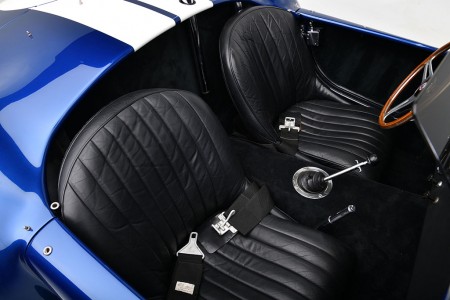 It was at this point that the Cobra had all the upgrades to S/C status incorporated, a popular move for Cobra owners. The S/C, as Shelby fans know, stands for Semi-Competition. When Carroll Shelby introduced the 427 Cobra in 1965, he started with Full Competition models. Interest lagged initially, so the 427 S/C Cobra was Shelby's attempt to goose sales by crafting Cobras that would be comfortable on both Main Street and flat-out on a road course in pursuit of a checkered flag. The S/C was an unmatched beast on the street, and buyers responded. "Semi" Competition or not, the S/C always leaned more to the competition side of the equation, maintaining most of the Competition Cobra's racing-oriented hardware such as a 42-gallon aluminum gas tank, rear end oil cooler, quick-release brake calipers and 13-quart oil pan.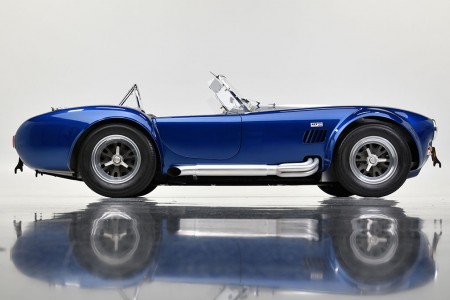 The 427 Street Cobra production ramped up for 1966 and proved the most popular of the three versions. But through the years, key S/C features such as the fiberglass scoop riveted to the hood, side pipes and 3-point roll bar have proven irresistible to Cobra buyers and restorers. It is not at all unusual to attend a Shelby meet and find Cobras with a mix of Street, S/C or Competition features incorporated, reflecting the multitude of ways these cars are enjoyed.
Although there's no mistaking the S/C profile of CSX 3356, perhaps the most visible change on this Cobra was the switch to the gorgeous metallic blue with white stripe paint scheme. It also has the early taillights, oil cooler scoop, widened front fender flares and lipped rear fenders. The battery was relocated to the trunk, a common racing modification that improved weight distribution and isolated the battery from the heat of the engine. Even simple Cobra comforts such as door pockets were left off the no-nonsense S/C, and that purity of purpose is reflected here too.
The winning bidder will drive off in a car that will be at home on any show field, boulevard or racetrack. The only hard part will be deciding which of those venues to tackle first.