MOPAR MAGIC: Top-of-the-Chart Dodge, Chrysler and Plymouth Sales at Barrett-Jackson
July 31, 2023
Posted by Barrett-Jackson
2006 SCOTTSDALE – 1970 PLYMOUTH HEMI 'CUDA CONVERTIBLE – SOLD! $2,160,000
Although technically the parts, service and customer care division of the former Chrysler Corporation (now Stellantis), Mopar to car enthusiasts is more commonly a reference to vehicles produced by the company, including makes such as Dodge, Chrysler, Jeep, Plymouth, Fiat and RAM. Known for bold design, raw power and exhilarating performance, Mopar vehicles embody a spirit of unbridled excitement on the open road. Whether it's the heart-pounding acceleration or the unmistakable growl of a HEMI, Mopars exude a sense of automotive passion that sets them apart from the crowd.
Over the years, Barrett-Jackson has consistently delivered an abundance of excitement for Mopar enthusiasts. With the recent charity sale of a 2023 Dodge Challenger SRT Demon 170, which celebrated the Last Call series at the 2023 Las Vegas Auction, it's the perfect time to review some of the unique Mopar vehicles that have graced the Barrett-Jackson auction block over the years.
Scroll through this gallery of chart-topping Mopar sales and see the magic for yourself:
2006 SCOTTSDALE – 1970 PLYMOUTH HEMI 'CUDA CONVERTIBLE – SOLD! $2,160,000
Pictured above is a 1970 Plymouth HEMI 'Cuda powered by its original matching-numbers 426/425hp HEMI V8 engine with an A727 TorqueFlite automatic transmission. Equipped with the A32 Super Performance Axle Package with Sure-Grip 4.10 gears, the B51 power brake package and power steering.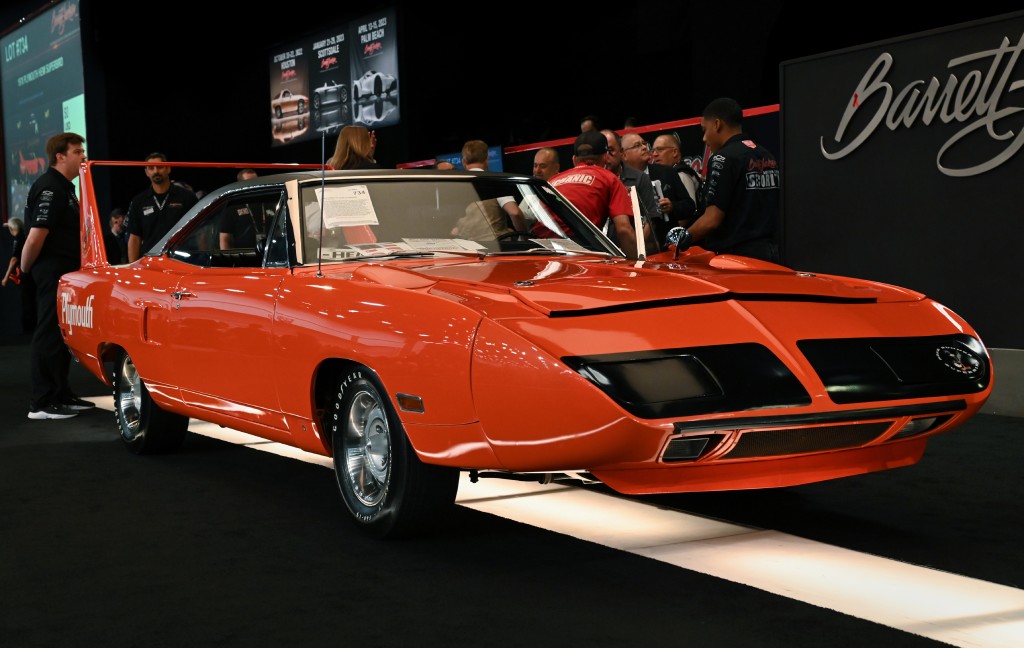 2022 LAS VEGAS ­– 1970 PLYMOUTH SUPERBIRD – SOLD! $1,650,000
Original 426ci HEMI V8 engine mated to a TorqueFlite 727 automatic transmission and a Chrysler 8.75-inch with a 3.55 ratio Sure-Grip axle. Equipped with power steering, power brakes with front discs and the Max Cooling Package. From the Lindley Collection.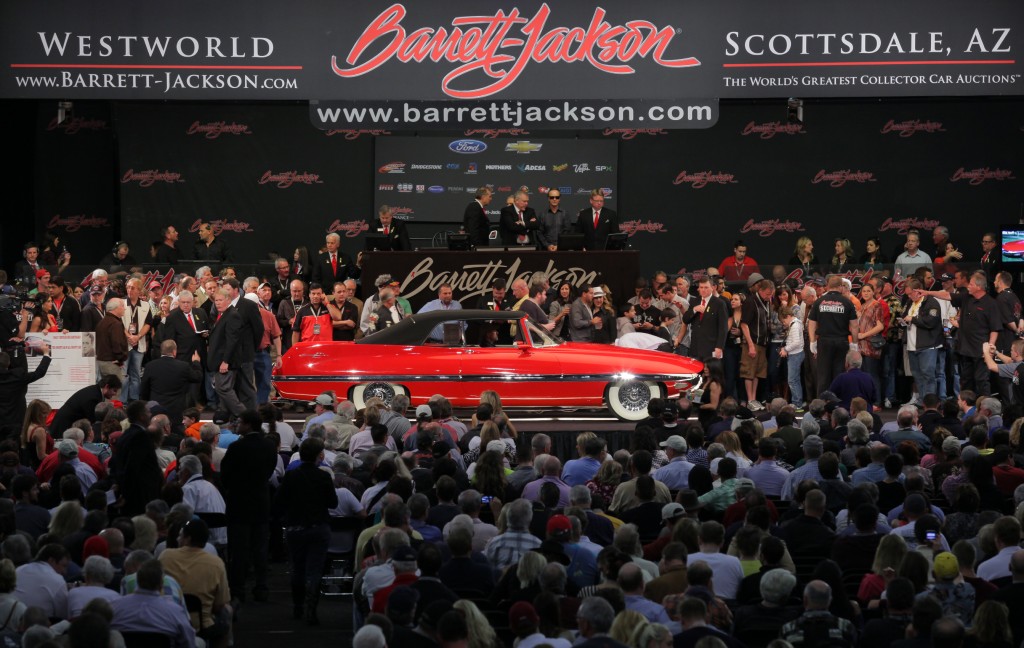 2013 SCOTTSDALE – 1956 CHRYSLER DIABLO CONCEPT CONVERTIBLE – SOLD! $1,375,000
Considered the ultimate concept car design by Virgil Exner, then director of automotive design for Chrysler. Execution of the body was done by Ghia of Italy. Reportedly the largest convertible made by Ghia in the 1950s and the 1960s, it is just under 21 feet long.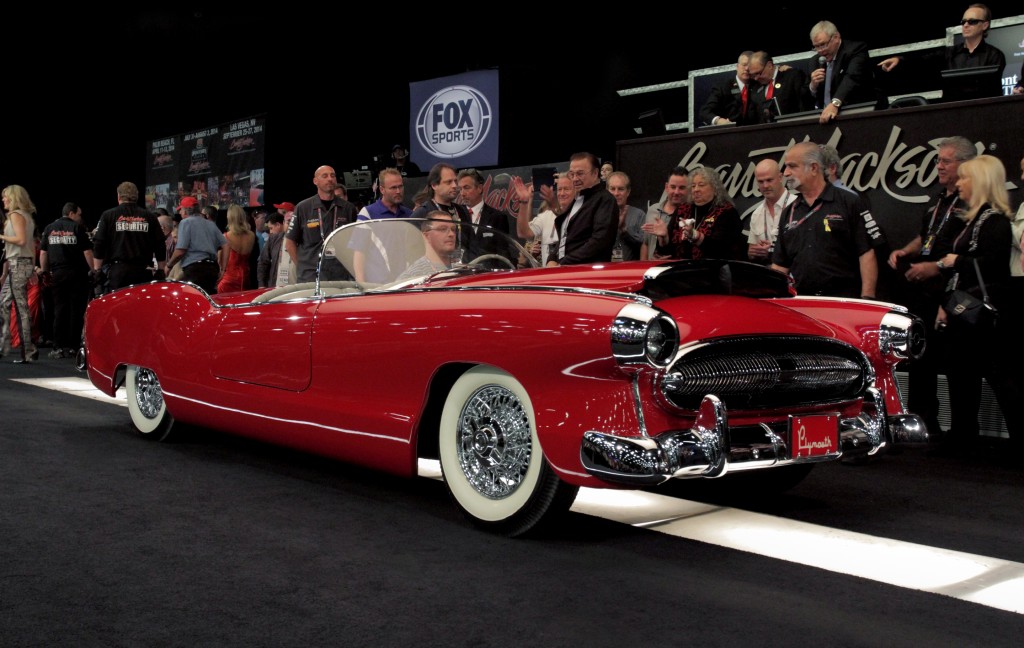 2014 SCOTTSDALE – 1954 PLYMOUTH BELMONT CONVERTIBLE – $1,320,000
Concept car was designed by Chrysler Corporation, under the direction of Virgil Exner, for the 1954 Chicago Auto Show and New York Autorama Show. Was shown at the Pebble Beach Concours d'Elegance and the Amelia Island Concours d'Elegance.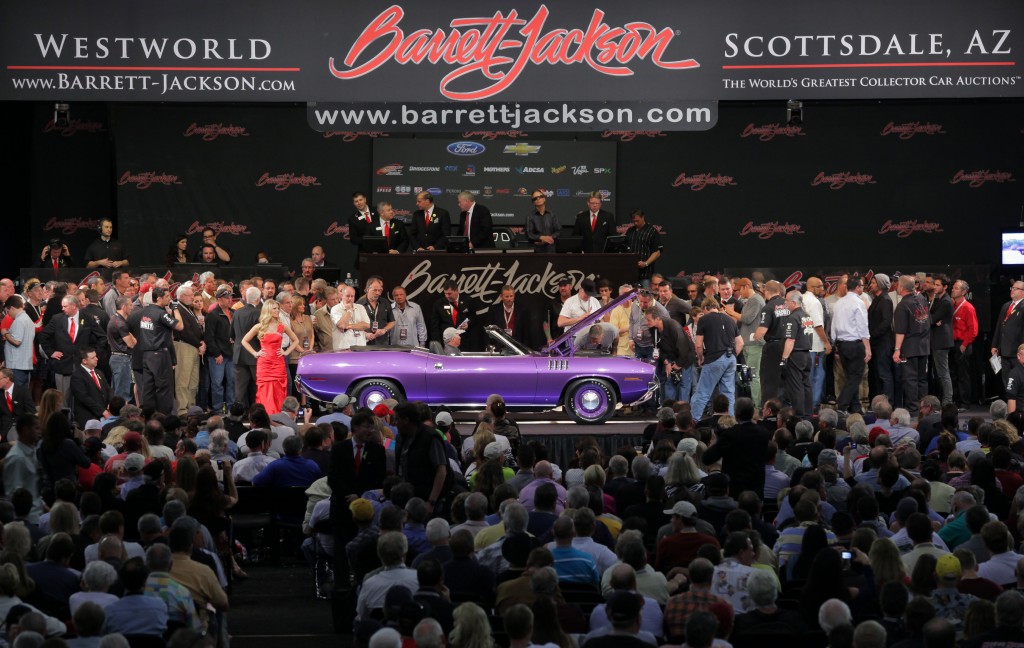 2013 SCOTTSDALE – 1971 PLYMOUTH HEMI 'CUDA CONVERTIBLE – $1,320,000
One of only 11 ever produced. Equipped with the 426 HEMI V8 engine with two 4-barrel carburetors, 727 automatic transmission, Super Track Pak package with Dana 60 rear end and 4.11 ratio gears, power convertible top, center console and more.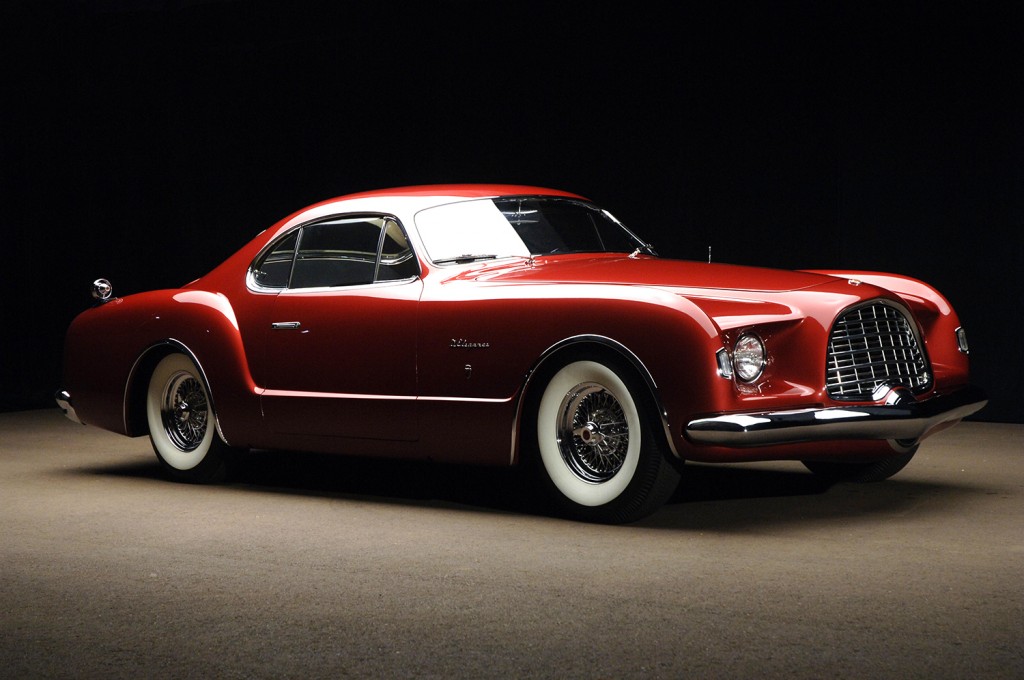 2006 SCOTTSDALE – 1952 CHRYSLER D'ELEGANCE – SOLD! $1,188,000
One-off Chrysler d'Elegance that was the signature car of Chrysler designer Virgil Exner. Firmly entrenched Exner's career at Chrysler and heavily influenced the 1950s-era Chrysler "letter" car series.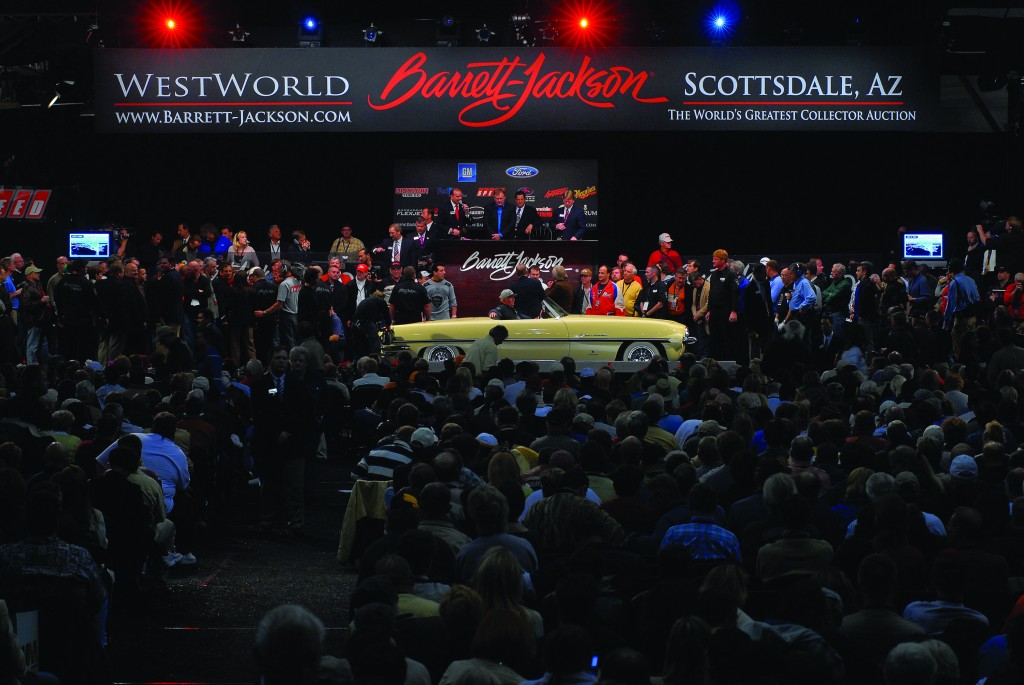 2007 SCOTTSDALE – 1954 DODGE FIREARROW II CONVERTIBLE CONCEPT CAR – SOLD! $1,080,000
The Dodge Firearrows were a grouping of four one-off concept/dream cars designed by Chrysler's legendary design chief Virgil Exner and built by Ghia of Turin, Italy. The series consisted of a full-scale mockup (Firearrow I). This Firearrow II is a running, driving, fully roadable car based on that mockup.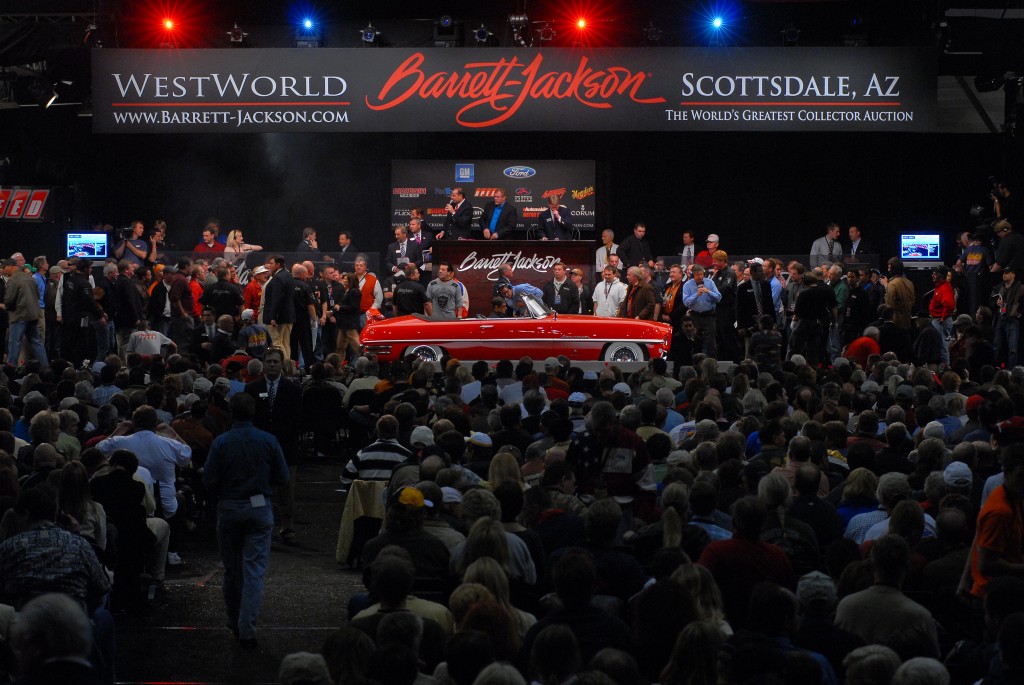 2007 SCOTTSDALE – 1954 DODGE FIREARROW IV CONVERTIBLE CONCEPT CAR – SOLD! $1,080,000
A fully roadable convertible with folding top and windows. Fully designed and engineered to be translated into series production.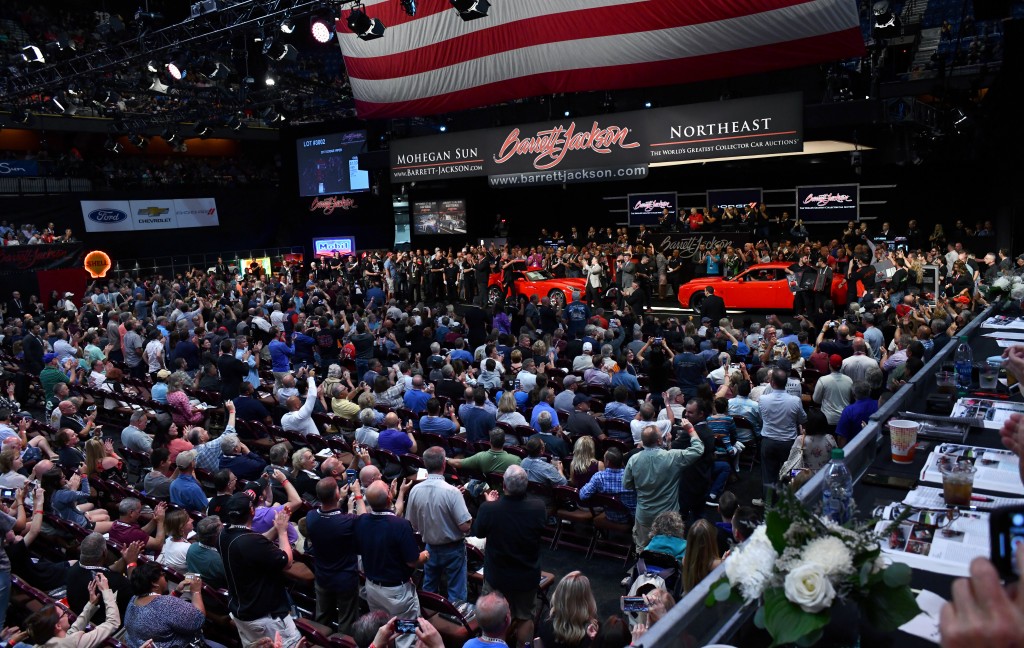 2018 NORTHEAST – LAST PRODUCTION 2018 DODGE CHALLENGER SRT DEMON AND THE LAST PRODUCTION 2017 DODGE VIPER – SOLD AS A PAIR FOR $1,000,000
Powered by an 840hp supercharged 6.2-liter HEMI Demon V8 engine, the last-production Challenger SRT Demon features a one-of-a-kind, hand-painted Viper-exclusive red exterior with a unique instrument panel badge, leaving its mark as an undisputed muscle car legend. The 645hp Dodge Viper is America's hand-built performance supercar, featuring an 8.4-liter V10 engine, aerospace-grade, lightweight carbon-fiber body, iconic side exhaust and massive 14-inch-wide rear tires. Its VIN, 731948, signifies it to be the last production example of this legendary lineage, leaving behind a 25-year legacy with more track records than any other production car.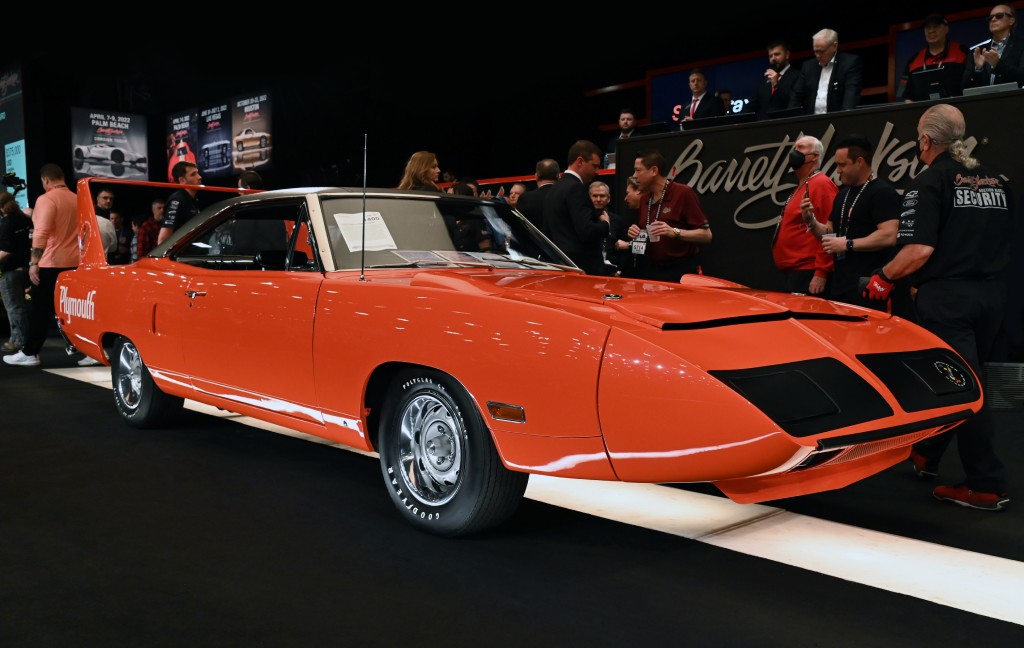 2022 SCOTTSDALE – 1970 PLYMOUTH HEMI SUPERBIRD – SOLD! $990,000
One of 135 ever produced. Powered by the original matching-numbers 426/425hp HEMI V8 engine mated to a TorqueFlite automatic transmission and performance axle package. Features the original Fender Tags, Window Sticker, Broadcast Sheet and owner's manual.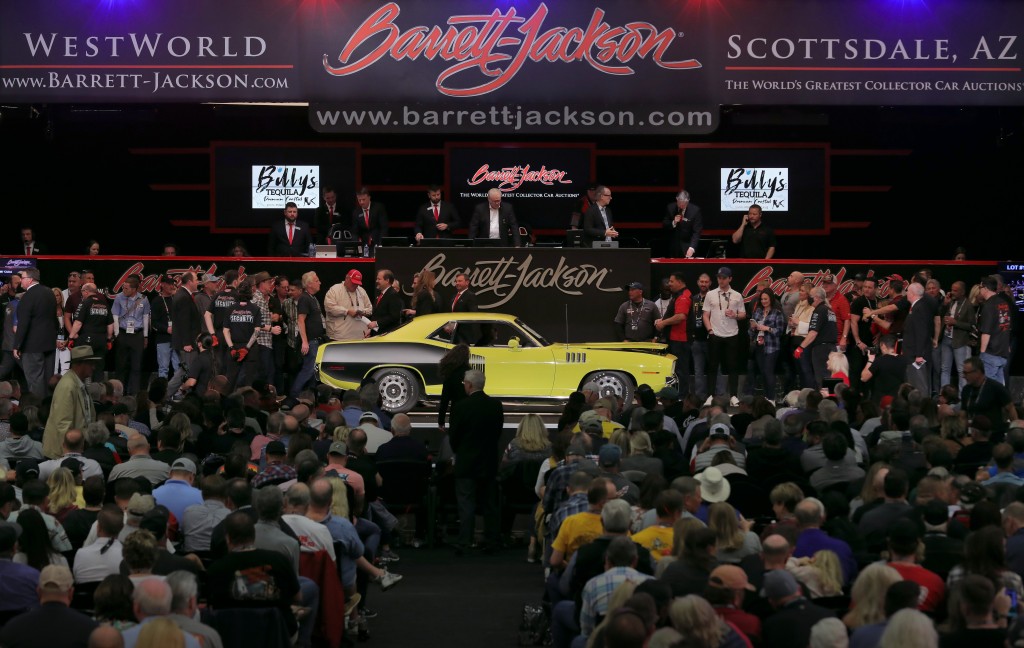 2022 SCOTTSDALE ­– 1971 PLYMOUTH HEMI 'CUDA – SOLD! $935,000
Matching-numbers 426ci HEMI 'Cuda finished in High Impact GY3 Curious Yellow with black billboard stripes, Shaker hood, 4-speed manual transmission and Dana 60 series axle. Professional rotisserie restoration using many original and NOS parts.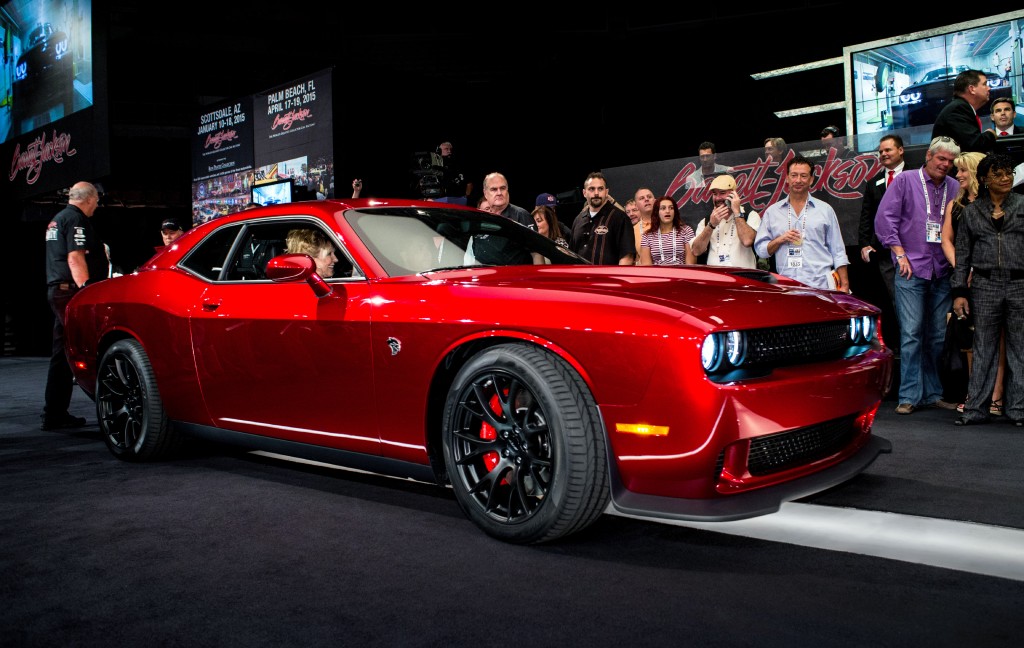 2014 LAS VEGAS – 2015 DODGE CHALLENGER SRT HELLCAT VIN 001 – SOLD! $825,000
With 707hp, the 2015 Dodge Challenger SRT HEMI Hellcat is the most powerful muscle car ever. It is propelled by the new supercharged 6.2-liter HEMI V8, the most powerful V8 engine ever to come from the Chrysler Group.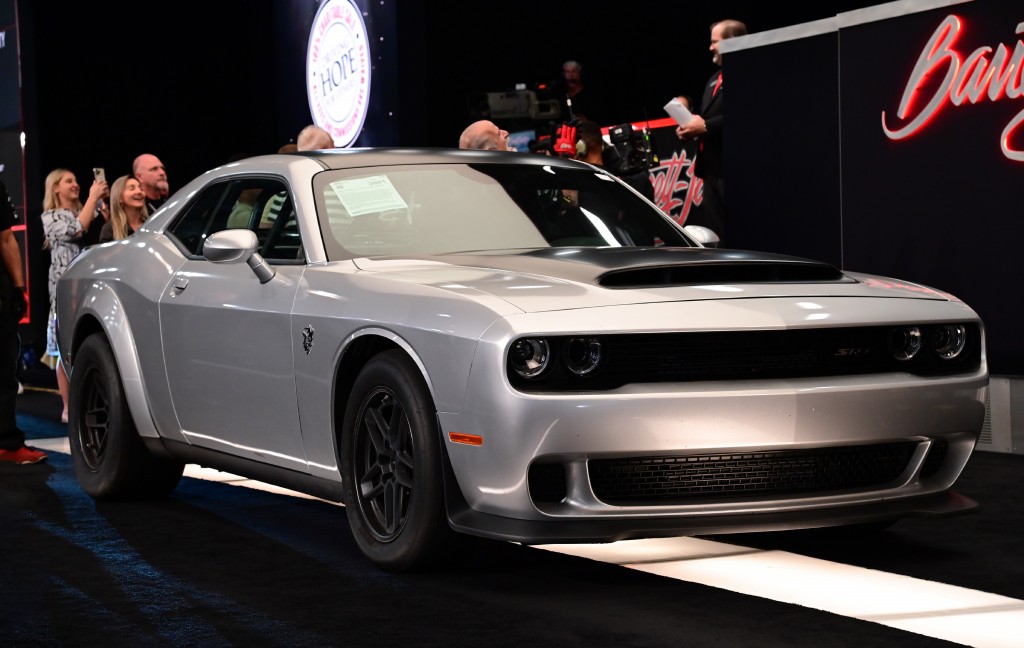 2023 LAS VEGAS – 2023 DODGE CHALLENGER SRT DEMON 170 – SOLD! $700,000
Powered by a 6.2-liter V8 supercharged D170 engine with 1,025hp. The winning bidder on this "Last Call" 2023 Demon 170 can select any available factory options and a one-of-one custom paint color. 100% of the hammer price benefited Kristi House.
Share