A Visit to Costa Rica– How to show your friends Your Trip and Travel for Less
Vist to Costa Rica by Nova Fisher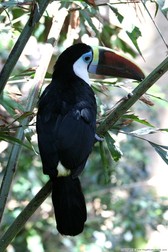 More travel ideas at end of article.  How to do more for less.
I recently spent three weeks in Costa Rica. I researched the country and planned the itinerary which I gave to a Costa Rican tour company to arrange – I always prefer to engage a local tour company as I believe in helping to support the local economy. As I had researched the places that I wanted to visit then I was fully armed with the information ready for my website. I like to have a website as a lasting memory and to share my experience with my friends. I'm very interested in wildlife and am a keen photographer. Hence the wildlife section on my website!
Here is the full web site: www.novatravels.net.
I'm not a web designer so I used 350pages, (www.350.com) to create my website. 350pages has fully customizable templates and graphics. It's great because you can create
a complete website easily – just select the template design, then name the pages and select the layout for each page, click the button and you get a fully linked complete website. Then you just have to add the content. I like to create my website in colors that represent the mood of the content and I felt that the vivid greens and blues reflected the colours of the birds, butterflies, forests, beaches and skies.
350pages has auto-format and free-format modes. I mostly used the auto-format templates as these automatically adjust the content to fit any size browser regardless of what size screen the visitor is using and the layouts were as I needed the
m. I used the free-format layout for the 'comment' page so that I could drag and drop the photos and create my own layout. I used a template design in a subscription account but I could have done equally well using one of the excellent template sets in the free version. You can see some of the 350pages template designs in my other holiday websites at www.novatravels.net
My 15 page website took 2 evenings to create plus the time to write the editorial, which was fairly quick as I used the information from my initial research when planning the trip. The difficult bit was choosing which photos to put on my website. As a keen photographer, I have to sift through masses of photos to choose the best – I took over 2000 photos! I copied the photos into a new folder on my computer so they were all in one place when I uploaded them into 350pages.
My friends love the photos galleries – they click on the thumbnail photo image that opens up a larger version in a slideshow. I try not to have more than 20 photos in a photo gallery although one of my pages does have 35. A mistake that many people make when creating a website is that they have too many photos on a webpage and/or the photos are too large and so the web page takes a long time to download into the web browser. I'm really pleased with my website and hope that you like it too!
How to do more for less….
Beware of guidebooks. Sure, borrow a good guidebook from the library to bone up on the places you'll be visiting (I like the Lonely Planet series, www.LonelyPlanet.com), but don't use guidebooks to plan your every move. If a hotel, restaurant or tourist attraction is recommended in a guidebook, it's likely to be overcrowded — and overpriced — as a result. Staying flexible and scouting out the best deals as you go — by asking around, checking local publications, etc. — saves you money and is more likely to give you a taste of how the locals really live.
Know when to go. No matter what time of year you vacation, it's always off-season somewhere. That was key to scheduling our recent trip to Spain and Morocco. By traveling in winter and immediately after the year-end holidays, we got the lowest possible rates on flights, ground transportation and lodging. Had we traveled during peak season, we could have afforded to stay only about half as long. And while it wasn't lay-on-the-beach weather, it still was plenty comfortable and the absence of tourist crowds was heaven. Check www.CheapTickets.com for a list of when it is least expensive to visit destinations throughout the US and worldwide.

Time activities. In addition to looking for off-season travel bargains, it pays to time your activities to maximize savings.
Examples: Hotels catering to business travelers often charge less on weekends. Flights that are very early or late in the day can be cheaper. Check the Web sites www.FareCompare.com and www.AirFareWatchDog.com to find the cheapest times to fly. And if you want to splurge on that five-star restaurant while on vacation, consider going there for lunch instead of dinner — it's less expensive but just as good.
Maximize frequent-flier and credit card rewards programs. Redeeming miles/rewards credits can be a great way to cut airfare, hotel and other travel costs. We had enough points on our credit card for one free round-trip ticket to Spain. But with so many different frequent-flier and credit rewards programs these days, it may be hard to figure out which are best for you. Check www.SmartTraveler.com and www.CreditCards.com/reward.php for a comparison of different plans.
Don't make hotel reservations. During nonpeak travel times, it can pay to travel without advance hotel reservations, as we did on our Spain/Morocco trip. Particularly when traveling overseas, hotels that can be easily reserved in advance often are more expensive chain hotels catering to Americans, and sometimes they charge a premium rate for advance bookings. Finding bargain-priced, locally owned accommodations usually is best done once you're there, and innkeepers are sometimes willing to discount their rates for "walk-in" guests if they think a room will otherwise remain vacant for the night — it never hurts to ask. Just be polite and say something engaging, such as, "Any chance you might have a lower rate for a tired traveler?" If you like the security of reservations, visit www.SideStep.com to comparison shop.
Consider alternatives to hotels. Because lodging is likely to be your single largest expense, consider some creative money-saving alternatives…
House swapping (www.HomeExchange.com) is increasingly popular for travelers looking to barter lodging rather than pay for it.
Home renting. Web sites, such as www.VacationHomeRentals.com and Vacation Rental By Owner (www.VRBO.com), have special last-minute deals on many property listings.
Hostels (www.HIUSA.org) provide safe, clean, friendly accommodations to people of any age and at a price of about 80% less than a hotel in the same location. While most hostels have dormitory-style accommodations, an increasing number offer private rooms and baths at bargain prices.
CouchSurfing (www.CouchSurfing.org) is a worldwide network of more than 1.5 million folks who will let you sleep on their couches — or often in a spare bedroom — for free simply because they enjoy meeting travelers. When I travel on my book tours, I use the CouchSurfing network and youth hostels almost exclusively.
Camping. If you enjoy the great outdoors, camping can save you a bundle, and you may be able to camp for free. See www.FreeCampSites.net and www.ForestCamping.com.
Look for meal deals. On longer trips, we like to prepare most meals ourselves because dining out costs a small fortune. Plus, we love to shop in local markets and use ingredients that we can't find at home, even if it's just local fruits, vegetables, breads and cheeses for a picnic. When you stay at tourist-class hotels, hostels or swap or rent a home, you usually have access to at least basic facilities where you can store and prepare your own food.

If you're not into cooking on vacation and you're traveling the US, buy Entertainment Books (www.Entertainment.com) for the cities that you'll be visiting. These offer coupon savings on dining and area attractions. You also can get discounted meal gift certificates from www.Restaurant.com.
Wherever your travels take you, here or abroad, hightail it to the nearest college campus, where you will find inexpensive dining establishments nearby that cater to cash-strapped students.
Split expenses. Have some extra space at the summer cottage you're renting? Consider inviting along friends or family members to share in the fun — and the fixed expenses.
Long-distance ride-sharing to save money (and driving) getting to your destination also is becoming popular. Check the Web sites www.eRideShare.com and www.ShareYourRide.net.
Remember that membership has its privileges. At hotels, restaurants and tourist attractions — and whenever you're buying any type of travel service or package — always ask if any discounts are available, particularly if you are a member of AAA, AARP or one of the increasing number of online travel clubs, such as www.TravelMembershipClub.com. Membership warehouse clubs, such as Sam's Club and Costco, also offer discounts on travel services. And it might help to flash your business card at hotels and car rental offices to see if they'll give you a discounted corporate rate.
Go cheap on souvenirs. Look for practical items, such as clothing and housewares, that you'll actually use. And don't forget to check out secondhand shops, thrift stores and even garage sales when you travel — you're likely to turn up some one-of-a-kind, bargain-priced souvenirs.